Description
The EVE MLX90640 is a fully calibrated 32x24 pixels thermal IR array. The MLX90640 contains 768 FIR pixels. An ambient sensor is integrated to measure the ambient temperature of the chip and supply sensor to measure the VDD. The outputs of all sensors IR, Ta and VDD are stored in internal RAM and are accessible through I2C.
Key Features
Small size

Easy to integrate

Factory calibrated

Noise Equivalent Temperature Difference (NETD) 0.1K RMS 1Hz refresh rate

I2C compatible digital interface

Programmable refresh rate 0.5Hz - 64Hz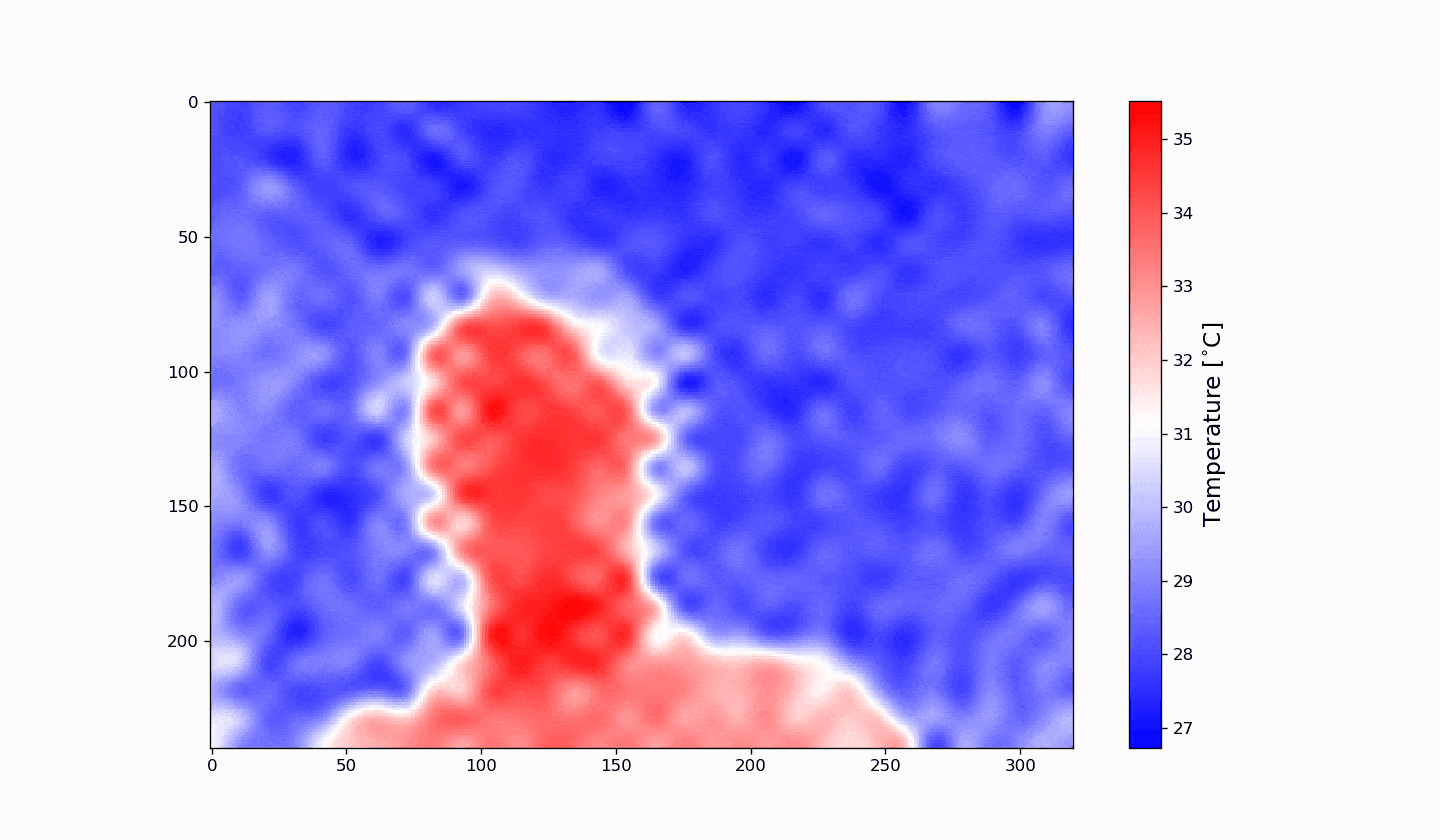 Dimensions
Connection with Raspberry PI
Raspberry PI pinouts
Resources
Far infrared (IR) thermal sensor array 32x24 RES
People detection using far infrared (FIR) thermal sensor array
How field of view for infrared temperature sensors is determined
Extra Information
Supply Voltage:
3.3 - 5 V
Current Consumption:
< 23mA
Operating Temperature:
-40 ~ 85 C
Target Temperature:
-40 ~ 300 C
Warranty Information
All the products supplied by Evelta are genuine and original. We offer 14 days replacement warranty in case of manufacturing defects. For more details, please visit our cancellation and returns page.